I continue a series of publications devoted to our Rideshare research. But today I couldn't get passed this UNIQUE email! 
One of the Rideshare company – Bolt (former Taxify) – sent an email to its drivers. This is really a MASTERPIECE of marketing! I want to publish the screenshot of this message here and "translate" it for you:
Let's go step by step. I covered nearly all figures in order not to unveil any commercial secrets, but ONE figure still in place! And I'll explain it to you just now.
Letter to our drivers
Dear slaves (sorry, drivers),
We spent all our marketing budget giving away FREE and DISCOUNTED rides to passengers. Now we run out of money, but you have MORE jobs.
As a result of this outstanding activities, we decided that it is time for YOU to pay for our marketing. YES! From now on, we'll take an additional 10% from your earnings to invest it in our promotional campaigns!
Summarising all of the above, we have TWO GOOD NEWS for you, our dearest drivers:
From now on – you'll have MUCH MORE work
From now on – you'll be paid LESS for your job (because you'll pay for our advertising)
Drive safely, 
dear slaves (sorry again, Drivers)!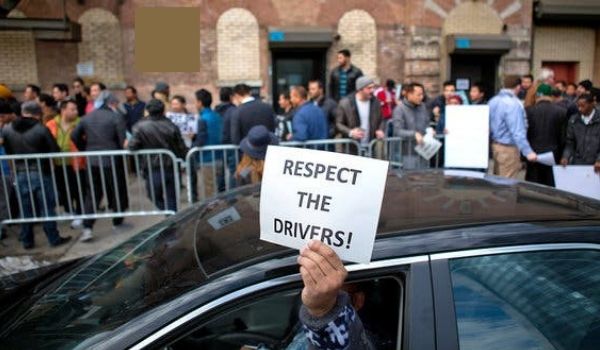 In this case, I have only one question – 
Where did they find such a talented marketing team?
And in conclusion, for everyone who deals with customers and personnel – NEVER, NEVER, NEVER treat your personnel like stupid slaves! 
Remember what Sir Richard Branson telling us about the RIGHT attitude to your employees:
Train people well enough so they can leave, 
Treat them well enough so they don't want to!
Good Luck and All The Best!
P.S. Just to finish this article on a major note, I want to ask this INGENIOUS Marketing Team from Bolt only ONE question:
Why should drivers use your application?
Let's compare details with Uber, for example:
The trip price is LOWER (great for riders!)
The commission is the same (maybe 3% difference, depends on drivers)
Amount of jobs – MUCH less than Uber
Earnings from every job are LESS (commission the same, but the price is LOWER)
Please, give me ONE reason for the driver to use your application!