MAKE YOUR BUSINESS
MORE PROFITABLE
We are your best friend and adviser when you need help,
guidance, and a little expertise.
ORDER A FREE CONSULTATION
How to grow business fast and efficient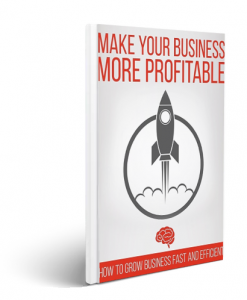 Stuck with the business?
Struggling to move forward or just standing at the crossroads? Is it possible to increase profits without changing the business structure or investing huge amount of money?
At every stage of development, any business faces this dilemma – where to go further, how to grow efficiently?
So many questions.
Like a knife needs a sharpener, every business needs a fresh overlook, in order to operate more efficiently and profitably.
This book will answer most of these questions. We'll show you many possible ways of development and will allow you to understand your own business better.