"Google it!" 
This is the first advice you can give your friends when they ask you about what you don't know. You often get the same advice back from your friends when you are looking for something: products, services, trusted advice. But how do you know that this service or this manufacturer provides what they promise (especially if none of your friends knows this company)?
Google Reviews! 84% of people trust Google reviews as much as a real-life referral. That is why it is very important to have as much as possible POSITIVE Google Reviews. They also help in boosting your local SEO efforts which will lead to more traffic to your website. Here are a few effective methods you can implement to consistently generate Google Reviews on autopilot.
The best way to get more Google Reviews from your customers is to simplify the process by making it the easiest and most convenient. Our solution –  DIRECT LINKS for your clients to leave a 5-star Review. 
Google Reviews are a must for any business, as positive reviews greatly affect your profit. We will show you how easy it is to create a DIRECT LINK, introduce it to your client and – BOOM – 5-Start Review received!
Google My Business
Google My Business was launched in 2014 to help local business owners display search results when someone searches for them. This tool now allows you to manage a business hub which also appears in the Google Map list. You can indicate your business name, phone number, address, photos, contact information, content PLUS happy customers may leave positive online reviews.
If you're a seasoned business owner, or simply just getting started, this is a must-have. If you're not sure how to set up your Google My Business account, head over to GMB and sign up HERE.
Why it's so important to have Google Reviews?
Improved Rankings
By generating more online Google Reviews, you will also increase your SEO and Google rankings. Customers will begin to trust you online. This will directly boost the number of qualified prospects landing on your website each and every day. Ask your customers to leave a detailed review about your product or service to increase traffic to your website. The more online reviews you have, the more important you are in Google's eyes which will lead to more visibility in the search results!
Customer-Driven Content
When customers leave positive online reviews on your Google My Business page, they are increasing the content affiliated with your website through something called "Customer-Driven Content" which is an important local SEO ranking factor. This means that you will see an increase in Google rankings and traffic at no cost to you.
Social Proof
Generating more Google Reviews will help Social Proof your business. This will help in sales growth and overall conversion. Nearly 9 out of 10 consumers find that an online review is as important as a personal recommendation. See, how important online reviews are!
Do you read customer reviews before making a buying decision? Think about this.
Increase in sales
The most important reason for building and increasing the number of your Google Reviews is that they directly increase sales. Savvy customers always look at online reviews (almost 90% of people check reviews before buying).
Creating new Google Reviews and managing your online reputation improves your chances of increasing sales conversions.
How to Get More Google Reviews?
We can understand the pain and difficulty of asking a customer to leave a review, even when you're offered a stellar service or sold a problem-solving product.
There are 3 main steps you must take if you want to be effective:
Automating the Process (Google Review Link Generator)
Asking Customers at the Right Time
Integrating Your Google My Business Reviews
Automating the Process (Google Review Link Generator)
The best way to automate your Google Reviews is to create a DIRECT LINK for your customers to use. This link will allow them to click and leave a review. 
Click HERE to find a quick guide on how to 
Create A Link For Customers To Write Reviews.
Integrating Your Google My Business Reviews
Now that you have a link that instantly brings up a review form, your customers will have no problem posting a great 5-star review about your company.
Possible ways to integrate Google Review link:
Email marketing.
After the client has worked with you for 1 month or bought your product, send him/her a customer service form that will allow them to express their opinion about what was positive and negative during this time. On the one hand, it will really help you improve your service. On the other hand, it allows your customers to leave positive reviews online. VICTORY!
Your email signature.
You can add a linked image to your email signature to provide customers with easy and convenient access to your Google Reviews.
Here are some images you could potentially use within your email signatures: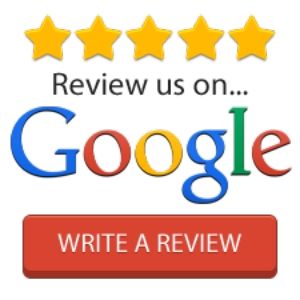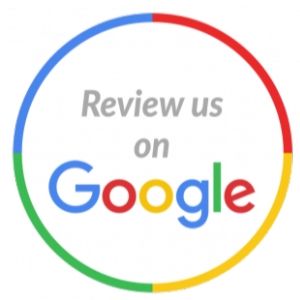 Asking Customers at the Right Time.
Last but almost the MOST important one! Strike while the iron is hot. The best time to ask your customers for a review is when they are most satisfied. By asking your customers to leave a review while they are happy, you will also receive a more emotional and meaningful review.
How to Delete Bad Google Reviews
If you've just noticed a Bad Review, stop, breathe and slow down. This isn't the end of the world. Most of, if not all, companies have received a negative review. No matter how great your product or service is, there's always going to be someone with an issue. In this case, the last thing you need to do is start arguing or leave an unprofessional comment. Always accept criticism, even if it's rubbish.
Don't worry, it can be fixed.
If the review is fake:
a. Flag it with Google. 
b. Select the reason why you want to flag the review.
You can flag the negative review if:
It contains hateful, violent or inappropriate content
It contains advertising or spam
It's off-topic
It contains conflict of interest
Follow up with Google Support regarding the flagged reviews via the support page on your Google My Business portal.
How to Respond to Google Reviews
Sign In to your Google My Business Profile 
Click the 3 dots in the top left-hand corner to choose your business
Click "Manage Reviews"
Find the Review You'd Like to Respond to and Click "View & Reply"
How to Respond to Negative Google Reviews
The main advice: Reach out to the customer by calling them directly to attempt to resolve the issue offline. This is a good opportunity to learn from your own mistakes and not to repeat them in the future.
But before that, do your homework.
First step: Assess the Review and discuss the problem with your organisation. Then make sure that this does not happen in the future, and work out an answer for the customer. It is important to be sure that you do not respond emotionally and do not leave a bad comment, exacerbating the problem. Accept a bad Review, even if it seems unfair to you.
The next step is to show empathy to your customer's concerns.
" Hi Customer, we appreciate this feedback as it gives us an opportunity to improve on a service that has been very highly rated by many others. Our service is very much focused on and operates around the feedback from our clients; whether it is positive or negative".
Then, you need to address their concerns and offer a resolution.
"You're welcome to reach out to us via email: (email here) or by calling us directly (phone here) so we can help resolve your issue. If we don't hear from you we sincerely wish you all the best of success in the future!
How to Respond to Positive Google Reviews
Getting a 5-star review can be as good it gets, but responding to them is not only best practice, but will also help encourage other customers to drop you a review.
First and foremost, thanking and appreciating the reviewer is CRUCIAL.
Next up, depending on if they're a client or not, future pacing and mentioning your positive business relationship so far can help.
"Thanks, Karen for such kind words! We appreciate you leaving your review and look forward to continuing our positive relationship into the future!"
You may choose to add something quirky as a personal touch.
"Next time you're in Brisbane, feel free to drop into our office & we'll grab a coffee! My shout "
Conclusion
By following this simple guide, you will take a massive step in growing your online reputation. Increasing the number of positive reviews on your Google My Business (GMB) list will not only help you create social proofing steel, but it will also increase your website traffic.
Now you aware, why your business needs more reviews, why it is so important to respond to reviews (positive and negative) and how to best automate the process.
Start BOOSTING your POSITIVE Google Reviews right NOW!
Good Luck and Happy Reviewing!